Tour Overview
Sunny, unabashedly Mediterranean, the cooking of Liguria makes the most of the fruits of land and sea. Its luxuriant hills offer a bounty of meaty porcini mushrooms and resiny pine nuts, while the sea provides succulent anchovies ready to be salted for future use. These three ingredients are combined with other staples, most notably the region's delicate olive oil, to create Liguria's favorite dishes: braised salt cod, stewed rabbit, and an array of subtle pasta sauces. Focaccia, a dimpled flatbread, is the region's most emblematic bread, usually baked plain but sometimes stuffed or topped with every ingredient imaginable.
Pesto alla Genovese is Liguria's most famous pasta sauce, made with the delicate basil leaves grown on the region's terraced hills. Pesto is most often tossed with fresh potato gnocchi or tiny twirled pasta strands called trofie, but a dollop stirred into minestrone or drizzled over cheese-filled focaccia is almost as commonplace and just as delicious. See the recipe for basil pesto here, taken from our video membership site. You can find the printable PDF version of the recipe here

This recipe is from our video membership site. View 3 more recipes by visiting each of our other 3 culinary tour pages; each tour page has a video recipe from that region. Bonus: Sign up for a culinary tour and get a FREE one-year video site membership. Here are the links to each page:
Buy Membership Here
The hotel is located in the historic center of the seaside town of Sestri Levante, 45 minutes away from the Genova airport and 3 hours away from the Milan airport. The decor is classic, and each room has its own style. The hotel is steps from Sestri's beach, making it ideal for anyone who loves a morning swim. The hotel also has a private seawater pool, a spa, and several restaurants.
Please note that upgraded accommodations are available on a first-come, first-serve basis. Please inquire about upgrading your accommodations upon booking. We require payment for any upgraded accommodations upon booking, along with your deposit.
The majority of people who take tours with us spend a couple of days in their city of arrival in Italy - whether Rome, Milan, Palermo, Naples, or other - and then join us when the tour starts. This is a good way to plan your trip, since it will give you a day or two to beat the jet lag (depending on what time zone you are coming from). Some folks will be driving, others flying in to nearby airports, others taking the train.
The closest major airport is Milan, 3 hours away by train or car, and most US cities fly direct to Milan; the Genova airport is just 45 minutes away but flights to Genova are not direct from the US.
Sestri Levante is well served by a train station (just 15 minutes walk from our hotel). If you prefer to be picked up by car, we can help you get to and from the hotel in Sestri Levante by booking a car service that will pick you up or drop you off to or from your hotel or airport in your city of choice. We can also help you determine the best pre- and post-tour itinerary; we have many wonderful ideas for places to visit and we are happy to share our knowledge of Italy with you.
Check-in is at 11 am on the first day of the tour, and after you drop off your bags, we'll start off with a welcome reception: a glass of sparkling wine, some finger foods to nibble on, and the opportunity to meet your fellow travelers. This will be followed by a wonderful lunch at a typical Genoese trattoria nearby.
That first evening, we'll explore the gorgeous seaside town of Portofino, known for its lighthouse, its quaint port, and its colorful fishing vessels. We'll have dinner overlooking the sea and then return to Sestri Levante.
The next morning, we'll enjoy our first hands-on cooking lesson, followed by lunch, an afternoon of sightseeing and culinary discovery, and dinner in a nearby town.
This will be the pace of our week together: cooking in the mornings, lunching together, and discovering Liguria in the afternoons. We'll include wine tastings, olive oil tastings, encounters with local food artisans, even a gelato class and chocolate tasting on our daily itineraries, so every day will bring a new adventure.
Some of the locations we'll visit: Cinque Terre, Portofino, Santa Margherita, Chiavari, Rapallo, Sestri Levante, and more.
Since we'll be exploring small towns, there will be some walking involved, including some stairs or moderate hills; we suggest comfortable walking shoes.
Hands-on Cooking Classes:
Italian food is extremely varied and deeply regional. From making fresh pasta by hand to kneading focaccia dough, roasting and braising meats, poaching fish, whipping up amazing desserts, and more, each class will focus on key Italian culinary techniques and will culminate in a full Italian meal.
Our hands-on cooking lessons will be led by tour hosts Micol and Dino, and will touch on every aspect of Italian cuisine: antipasti, fresh pasta (gnocchi, tagliatelle, and more), risotto, fish and meat, vegetables, handmade bread and focaccia, and classic desserts. By week's end, you'll have perfected many essential culinary skills and learned dozens of Italian dishes. We'll even bring our sourdough starter along and teach you to bake crusty bread and focaccia! We'll have exclusive use of the hotel's covered al-fresco professional kitchen.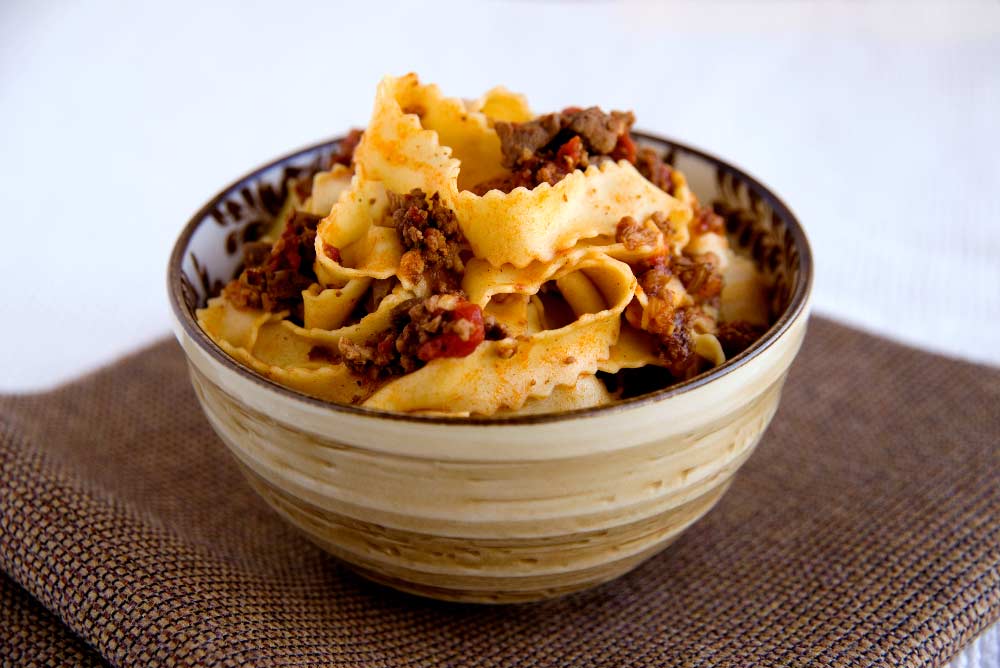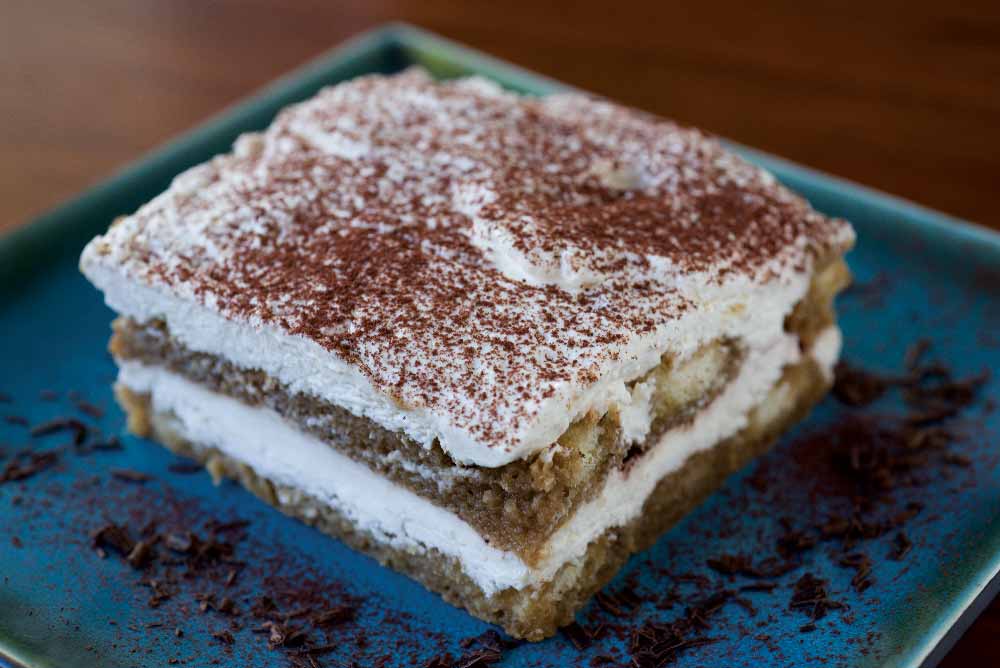 Restaurant Dinners:
We have selected restaurants in nearby medieval towns where you can enjoy a taste of the local cuisine. Some restaurants will be elegant, some may even have a Michelin star, others will be family-run and cozy, but all will provide us with a memorable gastronomic experience. The only prerequisite is to bring your appetite (and perhaps pants with an elastic waistband, according to a past tour participant!), because the meals will be generous and wine is always included!
Liguria - The Italian Riviera Tour Cost
| | | |
| --- | --- | --- |
| Date | Duration | Cost pp based on Double Occupancy |
| May 7-13, 2023 | 7 days/6 nights | $4,550.00 |
Quoted cost is per person based on double occupancy in standard rooms; option to upgrade to a suite or room with balcony available on a first-come, first-serve basis. Inquire upon booking for pricing on upgraded rooms.
A very limited number of single occupancy supplements is available for an additional fee; please inquire upon booking. NOTE: Since many of the rooms have two separate beds, friends traveling together can comfortably share a room and book as double occupancy.
What's Included
All activities, meals with wine, and cooking classes are included as part of the tour cost once you arrive at the hotel. Our philosophy is that once you arrive at the hotel by your own means, everything is included... every meal with wine, transportation to and from the various sites, tastings, and all activities we will be enjoying as a group:
6 nights stay at the hotel
all breakfasts, all lunches, all dinners
room with its own en-suite bathroom
daily cooking classes
wine with all lunches and dinners
wine tasting
olive oil tasting and visit of an olive mill
gelato-making class with a master gelataio>
private chocolate tasting
pastry making class with a master pastry chef
all organized group activities
transportation to and from all group activities
recipes
Rustico Cooking apron
One-year membership to the Rustico Cooking Video Membership site (a value of $120)
What's Excluded
Cost excludes airfare and ground transportation for your arrival to the hotel on the first day of the tour, and transportation from the hotel to your next destination at the end of the tour. We are happy to book a car service that can arrange for pick up and drop off as requested. We strongly encourage trip insurance.
Deposit & Final Payment
A deposit of $1,100 per person is required to reserve. Final payment is due three months prior to the start of the tour at the latest. Deposits and final payments are non-refundable.
Price is subject to change as a result of international currency fluctuations that may affect the cost of air/land/sea transportation, hotels, or other related services.
Refunds & Cancellation Policy:
In the event that we cancel a trip, you will be given a full refund of all deposits and payments unless the reason for cancellation is due to circumstances outside our control (such as a pandemic, act of God, war, etc.). In the case of cancellations due to circumstances outside our control, you will not be refunded but you will be able to apply your payment to another tour within the following 2 years. We do not give refunds on deposits or final payments for tours that commence as scheduled, including for unused portions of the tour. We do give credit for cancellations as noted below.
Cancellation Credit:
In the event you cancel your tour for any reason, we allow credit for final payments (but not deposits) in the following way:
100% credit for future tours given with 90 days notice.
60% credit for future tours given with notice of 60 to 89 days.
30% credit for future tours given with notice of 30 to 59 days.
No credit given for cancellation less than 30 days prior to start date of the tour.
No credit for the reservation deposit.
All cancellation credits are good for two years from the start date of the originally scheduled tour.
Payment Options:
There are two ways to pay for our tours: You can pay by credit card (please
contact us by email
for details, and note that there is a 3.5% surcharge if you choose this option to cover for credit card fees); or you can pay by check (if you choose this option please
contact us by email
and we will provide you the address for our office in New Jersey).