Puglia & Beyond Culinary Tour
We had an amazing time on our May 2022 culinary tour in Puglia: our group of 20 made fast friends, perfected dozens of dishes in our hands-on cooking classes, savored the local cuisine and wines, and explored many beautiful towns in Puglia and neighboring Basilicata. Watch both videos to get a taste of our tours...The first video features many scenes of our group cooking and having fun, and the second video features the places that we visited during the trip.
Having Trouble playing the video? click on Alternate Link to Video
Click on the large play button in the center of the image to see a video of a culinary tour to Puglia and Beyond!
A week-long food lover's tour of Southern Italy
Southern Italy is a hot destination and we are thrilled to offer this very special tour.
This unique week-long culinary vacation offers a rare chance to explore the breathtaking landscapes, amazing food, and bold wines of southern Italy's Puglia and Basilicata regions... Our tour will take us to the heart of Puglia, where we'll stay at a newly renovated 18th century Masseria, a family-owned agricultural estate that specializes in wine and olive oil production. We'll cook together in the estate's kitchen every morning, lunch al fresco, perhaps swim in the private pool before exploring nearby towns like Alberobello, Ostuni, Gioia del Colle, and Polignano a Mare and enjoying dinner at the region's finest restaurants. We'll even foray into nearby Basilicata and visit the stunning town of Matera, now on the UNESCO World Heritage List.
There will be an olive oil tasting, a wine tasting, a visit to a bakery with a wood-burning oven, and the opportunity to meet local chefs and food artisans. We'll visit a dairy where we can see how southern Italy's most famous cheeses (Mozzarella, Burrata, and more) are made first-hand, and an organic gelateria to learn all about (and taste plenty of!) traditional gelato.
Our aim is to immerse tour participants fully in the regional cuisine, savor local specialties, meet food artisans, and learn authentic Italian cooking at our daily hands-on cooking classes. We focus on visiting smaller destinations, eschewing large tourist centers in favor of small gems where one can really feel part of the fabric of Italian life.
UPDATED June 3, 2023: We have limited availability on our cooking tours. We have very high demand now that travel has become safe once again and travel restrictions have been lifted. Please contact us by email or call 347-566-2212 to book. If you are ready to travel with us, we suggest you reserve now; we unfortunately refuse about 25% of clients because the tour they want to participate in has filled by the time they call to book.
We have had the pleasure of taking many people on cooking tours since 2004. Read their testimonials here.
If you want to receive early exclusive notifications (one week before the rest of our mailing list subscribers) about other tours to Italy we are planning, if you are interested in a customized tour for groups of 8 people or more, or if you have questions about our tours, please fill out the culinary tours early access form.
Culinary Tours Early Access
Tour Overview
Three things are essential to the Pugliese kitchen: wheat, vegetables, and olive oil. Semolina flour is transformed into a variety of handmade pastas and wheels of rustic bread. Almost every dish (from sublime tomato-topped bruschetta to lamb baked with bitter onions and potatoes) is doused with olive oil: after all, Puglia is Italy's largest producer of olive oil. Fava beans and wild chikpeas are transformed into thick soups, refreshing salads, and comforting side dishes. The Apulians, shepherds since ancient times, tend to prefer lamb, mutton, kid, and goat, which they cook simply with fragrant herbs, olive oil, and perhaps a handful of tomatoes or potatoes. And when it comes to sweets, the Pugliese appetite for honey, nuts, and dried fruit gives rise to a number of pastries, cakes, and fritters with roots in ancient Greece and echoes of the Orient.
Similarly, the cuisine of Basilicata remains a rural one, deeply anchored in peasant traditions. The bread of Matera is almost as famous (and just as fabulous) as the one baked in nearby Altamura in Puglia. The fresh pastas are rustic and hearty: cavatelli, orecchiette, strascinati, and dozens of other shapes are handmade only with semolina flour and water, dressed with olive oil and chili, with bitter greens, or with robust meat sauces. The most characteristic meat dish is pignata, which tenderizes tough cuts by slow-cooking with aromatic vegetables in a sealed earthenware pot. Desserts are simple, and fresh ricotta tarts, nut cookies, and fruit gelato typically provide a sweet finale.
In this part of Italy, the food is gutsy and bold, and fresh pastas like orecchiette and cavatelli are often the stars of the meal. See a video recipe below of cavatelli with broccoli raab and sausage, taken from our video membership site. You can find the printable PDF version of the recipe here

This recipe is from our video membership site. View 3 more recipes by visiting each of our other 3 culinary tour pages; each tour page has a video recipe from that region. Bonus: Sign up for a culinary tour and get a FREE one-year video site membership. Here are the links to each page:
The Masseria (agricultural estate) is conveniently located 30 minutes from the Bari airport and train station by car. The decor is elegantly rustic, with stone walls and wood beams on ceilings. Our group will occupy deluxe rooms, each equipped with wi-fi, television, private bath, and mini refrigerator. The estate has a gym and private outdoor pool. (Fun fact: The estate's owner, Giovanni, has a vast collection of antique scales, ranging from tiny medicinal scales to huge scales for weighing animals, and these are showcased throughout the property, adding to the quaint charm of this very beautifully appointed masseria.)
The majority of people who take tours with us spend a couple of days in their city of arrival in Italy - whether Rome, Milan, Florence, Venice or other - and then join us when the tour starts. This is a good way to plan your trip, since it will give you a day or two to beat the jet lag (depending on what time zone you are coming from). Some folks will be driving, others flying in to nearby airports, others taking the train.
We will be happy to set up a car to pick you up at your airport or train station of choice and bring you to the hotel on the first day of the tour, and set up a car service to take you to your next destination at tour's end. We can also help our tour participants determine their itinerary prior to or after our tour, and we have many wonderful ideas to share for places to visit.
Check in is at 3 pm the first day of the tour, and after you settle into your private room, we'll start off with a welcome reception: a little wine, some finger foods to nibble on, and the opportunity to meet your fellow travelers; this will be followed by a welcome dinner at the estate; the masseria is known for its regional cuisine, featuring their own vegetables, private label olive oil and wine in most of their preparations.
The next morning, we'll enjoy our first hands-on cooking lesson in the estate's kitchen, followed by lunch, an afternoon of sightseeing and culinary discovery, and dinner in a nearby town.
This will be the pace of our week together: cooking in the mornings, lunching together, and discovering Puglia and Basilicata by private bus in the afternoons. We'll include wine tastings, olive oil tastings, encounters with local food artisans, and more on our daily itineraries, so every day will bring a new adventure. We'll even go to an agricultural estate to see first-hand how southern Italy's famous cheeses are made, and a gelateria for a private gelato class and tasting!
Since we'll be exploring small medieval towns, there will be some walking involved, including some stairs or moderate hills; we suggest comfortable walking shoes.
Hands-on Cooking Classes:
Italian food is extremely varied and deeply regional. From making fresh pasta by hand to kneading focaccia dough, roasting and braising meats, poaching fish, whipping up amazing desserts, and more, each class at the estate will focus on key Italian culinary techniques and will culminate in a full Italian meal.
Our hands-on cooking lessons will be led by tour hosts Micol and Dino, and will touch on every aspect of Italian cuisine: antipasti, fresh pasta (gnocchi, tagliatelle, and more), risotto, fish and meat, vegetables, handmade bread and focaccia, and classic desserts. By week's end, you'll have perfected many essential culinary skills and learned dozens of Italian dishes. We'll even bring our sourdough starter along and teach you to bake crusty bread and focaccia!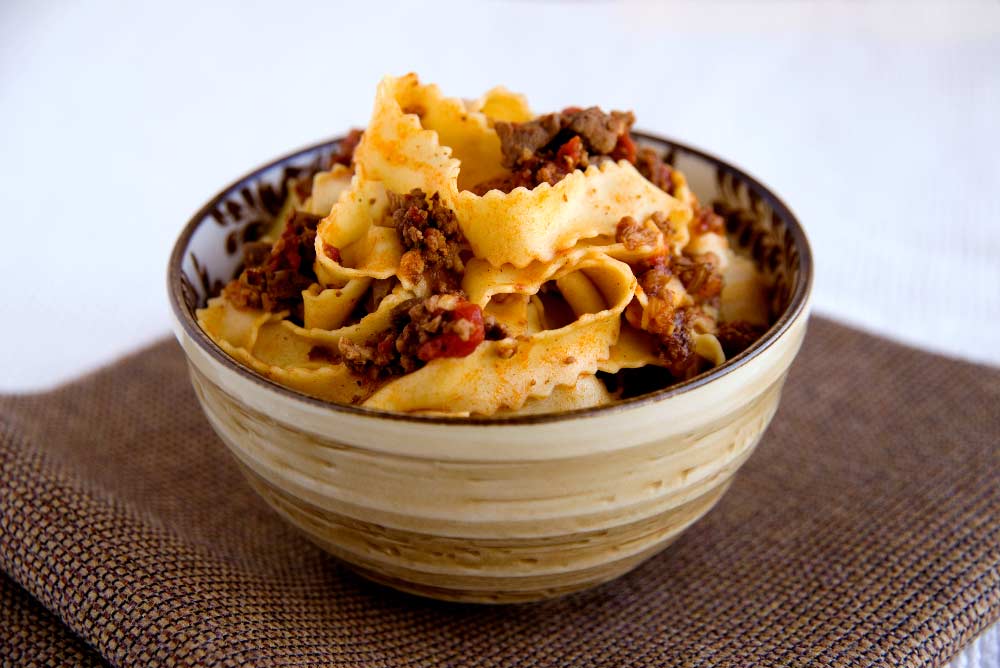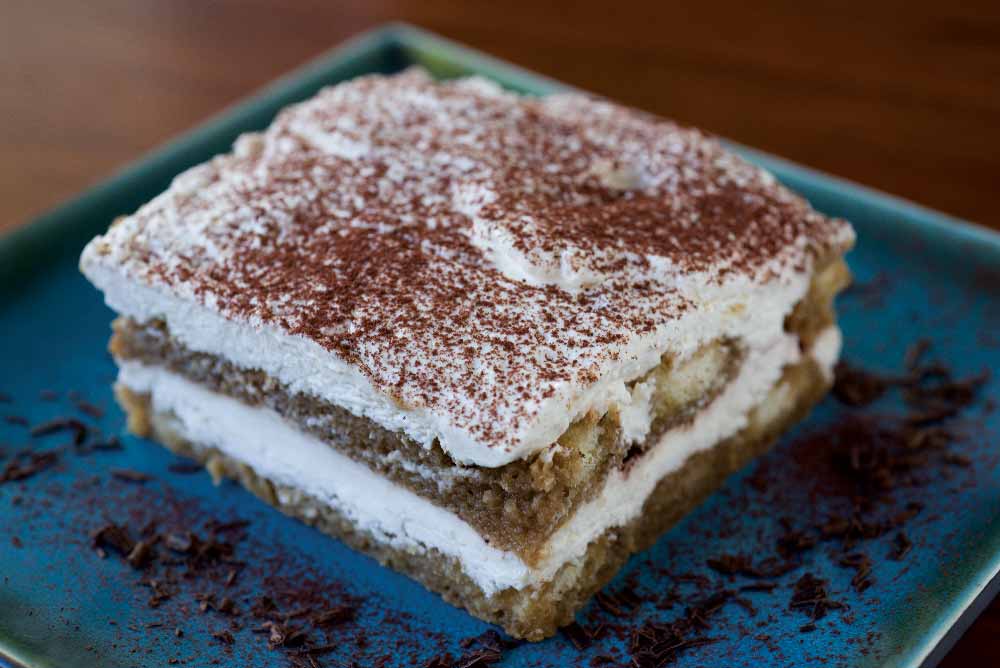 Restaurant Dinners:
Puglia and Basilicata are famous for their extensive repertoire of semolina pastas, breads, and focaccias; an abundant use of cultivated and wild vegetables, a delectable array of fresh farmhouse cow's milk cheeses, robust meat preparations, simple fish dishes, and Greek-influenced desserts. We have selected restaurants in nearby medieval towns where you can enjoy a taste of the local cuisine. Some restaurants will be elegant, some will have a Michelin star, others will be family-run and cozy, but all will provide us with a memorable gastronomic experience. The only prerequisite is to bring your appetite (and perhaps pants with an elastic waistband, according to a past tour participant!), because the meals will be generous and wine is always included!
Cost
| | | |
| --- | --- | --- |
| October 15-21, 2023 | 7 days/6 nights | $4,450.00 |
Price of Standard rooms is quoted per person based on double occupancy.
A very limited number of single occupancy supplements is available for an additional fee; please inquire upon booking. NOTE: Since many of the rooms have two separate beds, friends traveling together can comfortably share a room and book as double occupancy.
What's Included
All activities, meals with wine, and cooking classes are included as part of the tour cost once you arrive at the estate. Our philosophy is that once you arrive at the estate by your own means, everything is included... every meal with wine, transportation to and from the various sites, tastings, and all activities we will be enjoying as a group:
6 nights stay at the estate
all breakfasts, all lunches, all dinners
room with its own en-suite bathroom
hands-on cooking classes at the estate
access to the estate's gym
wine with all lunches and dinners
wine tasting at an award-winning estate
olive oil tasting and visit of a historic olive mill
gelato-making class with a master gelataio>
cheesemaking class at an organic dairy
taralli and orecchiette class
tasting of the famous bread of Altamura and Matera
all organized group activities
transportation by private bus within the tour to towns such as Altamura, Matera, Polignano a Mare, and more
recipes
Rustico Cooking apron
One-year membership to the Rustico Cooking Video Membership site (a value of $120)
What's Excluded
Cost does not include airfare and ground transportation for your arrival at the estate on the first day of the tour, and transportation from the estate to your next destination at the end of the tour. We are happy to suggest a car service that can arrange for pick up and drop off as requested (the Bari airport is closest, about 30 minutes away, and connecting flights to Rome or Milan are available). We strongly encourage trip insurance.
Deposit & Final Payment
A deposit of $1,100 per person is required to reserve. Final payment is due three months prior to the start of the tour at the latest. Deposits and final payments are non-refundable.
Price is subject to change as a result of international currency fluctuations that may affect the cost of air/land/sea transportation, hotels, or other related services.
Refunds & Cancellation Policy:
In the event that we cancel a trip, you will be given a full refund of all deposits and payments unless the reason for cancellation is due to circumstances outside our control (such as a pandemic, act of God, war, etc.). In the case of cancellations due to circumstances outside our control, you will not be refunded but you will be able to apply your payment to another tour within the following 2 years. We do not give refunds on deposits or final payments for tours that commence as scheduled, including for unused portions of the tour. We do give credit for cancellations as noted below.
Cancellation Credit:
In the event you cancel your tour for any reason, we allow credit for final payments (but not deposits) in the following way:
100% credit for future tours given with 90 days notice.
60% credit for future tours given with notice of 60 to 89 days.
30% credit for future tours given with notice of 30 to 59 days.
No credit given for cancellation less than 30 days prior to start date of the tour.
No credit for the reservation deposit.
All cancellation credits are good for two years from the start date of the originally scheduled tour.
Payment Options:
There are two ways to pay for our tours: You can pay by credit card (please
contact us by email
for details, and note that there is a 3.5% surcharge if you choose this option to cover for credit card fees); or you can pay by check (if you choose this option please
contact us by email
and we will provide you the address for our office).