And so, once again, Micol followed her dreams. in 2005, Micol opened RUSTICO COOKING on West 39th Street in Midtown Manhattan, where she and her husband Dino De Angelis (more on him below!) hosted cooking classes, cooking parties, and corporate team-building events for 15 years.
When not leading cooking tours to Italy, Micol and Dino also offer hands-on cooking classes in NYC one a month or so. You can see the calendar of cooking classes here.
In 2006, Dino decided to take a plunge himself, and went into the family business full time. Dino designed and maintains the Rustico Cooking website and blog, deals with administrative aspects of the business, and develops the technological aspects of the company, including its soon-to-be-launched online video cooking site.
Micol...I just wanted to tell you what a fabulous time I had in Italy touring with you. It was amazing! I knew that Italy was going to be fun... but being with the people you picked to join our tour and the places we visited well, it went so far beyond all my expectations. I wouldn't have changed a thing about the trip... well maybe that we all could have stayed longer. Again, I can't that you enough for making my Italian experience so wonderful. Greg M., Durham, NC
Thank you for an exquisite week in Liguria. I can't tell you how much I enjoyed our tour - it was absolutely the best vacation I've ever had! Haven't stopped talking... or thinking... about the trip. I understand now what people mean when they say that Italy "gets under your skin." Am already planning a return visit. Count on me to be among the first to sign up for next year's trip! Nancy S., Alexandria, VA
Wow! We were on your first Liguria tour so we were aware of the excellence of your tours. The bar was set very high. We were blown away that the Puglia/Basilicata tour was even better. The hotel in Polignano a Mare, perched on a cliff, was awesome. Polignano is a gem. Each restaurant that invited us into their kitchen was proud and eager to share their consummate culinary skill. It was an honor to be served the wonderful dishes that demonstrate the heart and soul of the region. What can beat the four pasta ladies at Grotta Plazzese followed by dinner overlooking the astounding grotto and sea? I don't know that there is another restaurant like that in the world. The gelato (to die for) demonstration was a blast. The espresso speciale served by the very Italian bar that rarely opens WAS special. It was a very memorable experience with the group and with two special, sensitive leaders. Mille grazie and kudos to you and Dino for all your efforts, attention to detail, and caring attitude. Liguria was the first "tour" we were ever part of. Puglia/Basilicata was the second. Your "tours" have the feeling of a family joining relatives for meals. It was a pleasure to be part of your family. Ron & Kathryn C., Madison, WI
We love to reflect on our trip... it's so interesting to hear what comes out of my own mouth as the highlights... and it's even more interesting to hear what comes out of David's...!!!! i loved the pasta ladies... the sharing, connecting with tradition... i loved the gelato...seeing it made from scratch... the pride of ownership... sampling what had been made before our eyes... and oh my god... how do i ever go back to ice cream again... and her coming to the restaurant for an uproarious ovation... i loved knowing about vincotto made exclusively there... We loved your trip... it was filled with love and thought... and fantastic experiences... Patty A., Chevy Chase, MD
What a wonderful time we had on the tour. Great Food! Great Itinerary! And Great Hosts! We watch a lot of travel shows on television, and can't help but notice that Puglia is quickly becoming more and more popular. We are delighted that you showed it to us while it is still real and less commercialized. It was amazing that the people truly seemed delighted to have us frequent their establishments. We tried to list the highlights of the trip, but were unsuccessful as the entire trip was a highlight. The only low point of the trip was having to say goodbye to you and our new friends. We would like to thank you both for a wonderful culinary experience and we look forward to joining you for another trip. Joe & Marianne B., Punta Gorda, FL
Jim & I haven't stopped talking about our week in Italy with you. Our friends are already trying to make reservations for dinner at our house due to the rave revues we have given them about our gourmet dining & cooking experiences. Thanks once again for the memorable trip, your kindness & genuine concern for everyone. You're the best!! Suzanne S., St. Louis, MO
Just wanted to say a big THANK-YOU for making our first trip to Italy a memorable one. We had a blast, all of our senses were on overload. You certainly made everyone feel very relaxed... I certainly don't think anyone could have covered as much territory on their own. Your knowledge and expertise on the local food and customs made us enjoy the experience so much more. It certainly was the most memorable experience, one I will look back on with fond memories of all the delicious food, the cooks and all the people in our group. Audrey L., Boise, ID
When we left you... started our car and drove off, we immediately had "group withdrawals." Fausto had given Susan an U' Giancu musical CD. We hoped some music would help us from missing our group so much. Is it possible that the rental car did not have a CD player?! We were not even one block away, before we agreed to pull off the road. Susan was on her hands and knees looking for a place to put the disc. Sam was trying to read the Italian driver's manual. Where is Micol when we need her? With no music, just fond memories of the fabulous travel companions that we had said arrivederci to, we traveled on... It has been difficult to reenter the real world... searching for a great dish of homemade pasta in the California foothills. Oh how we loved all the special regional foods you introduced us to. We promise to announce when we settle down and actually attempt to cook some of our new recipes... stay tuned. We are especially grateful for our anniversary celebration at Ristorante Rosa. Thank you for the beautiful and magical evening. We throw you a kiss every time we walk past the very special dish that you gave us that night... in closing, we thank you again for helping to make wonderful memories... We will have fond thoughts of you for many years to come. Sam & Susan P., Placerville, CA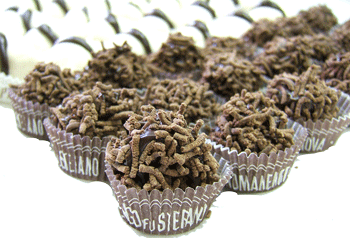 Micol and Dino... The week was wonderful and so special being together again. Liguria is a beautiful part of Italy and so different from other places I've visited. The cooking was so much fun, especially Fausto, and the food scrumptious. I've already made delicious pesto sauce (and used my pignoli nuts and olive oil from Italy)... I feel very fortunate to have had the opportunity to experience Italy with all my senses...especially taste, with both of you. Arlene L., Great Neck, NY
Just want to tell you how much Lorrie and I enjoyed our tour with you. Incredibly I had no idea what a treat you had in store for us. Lorrie and I each were delighted with you local knowlege, how well everything was organized, and your warm and loving attention to all in our group... There are many "Tours", but yours are really the way I imagine they should be. And now that we have experienced yours, we know there are none better. You impart a special and intriguing personal level to everything we experienced, bringing a delightful sense of intimacy to each event, whether it was a bus ride or cooking with the incredible Fausto. You are there to arrange everything, to meet and greet and look after all the people that make the tour so interesting: the restaurants, wineries, and olive oil producers, making us all part of your extended family. That is how we felt like we were being tutored as part of your family in the specifics of pasta making or olive oil tasting. When I asked a question I was answered directly, and enthusiastically, with no hesitation. You encouraged each and every one of us to participate at whatever level we were comfortable. I can't help but smile when I think of our trip, the warm wonderful people, Sam and Susan, Capt and Susanne, Fausto's assistant (so good with a knife), her mom, Ed, and everyone else who was so interesting and such fun to be with. The FOOD!! and WINE!! which was much more than generous, and we loved the beautiful Italy you showed us. We are happy to extend a warm invitation to all in our group to come and visit us anytime you are in the Hamptons! Ed T., Hampton Bays, NY
We have talked and talked about our wonderful experiences in Rapallo and throughout the Liguria region. Thank you Micol, for sharing with us such an exceptional experience of Italy - we couldn't have had a better time! The restaurants you picked, the towns we visited, our extra-ordinary afternoon in Fausto's kitchen - were more than we could have hoped for! Paula is convinced that it was the best vacation she's ever been on! Thank you, thank you!! You poured your heart into the week and it showed. Susan B., Fort Worth, TX
Once again, thanks so much for all the hard work you put in to make the tour a real pleasure and one I'd repeat in a heartbeat. Pat B., Durham, NC
Micol: We loved Italy- the trip was terrific - we have not stopped talking about it. Thanks again for the wonderful trip. You really took good care of us. I loved Umbria, the mountains, the old Roman construction, the architecture, the people, the kitchens and the inspiring chefs, the restaurants, the streets, our beautiful hotel in Spoleto and THE FOOD! Tuscany was beautiful also, the rolling hills and the wineries - beautiful. Thank you, thank you for taking such good care of Charley and me. Would you ever let us come again? I want to see and taste more of Italy. Sunny M., Glendora, CA
I just want to thank you so much for being so thoughtful in creating a wonderful, unforgettable experience for us! I'm already trying to figure out when I will be able to go again with Bob. Words are hard to describe the most treasured vacation. Betsy L., Boise, ID
Happy thanks for a sensational trip from beginning to end. It's hard to imagine that our week was only the second such tour you had conducted, so smooth, seamless and effortless did the results appear. I know full well the many hours and months of preparation it takes to assemble a project such as this. Effortless it certainly is not!! But it had the effortless illusion of pure fun!! Richard N., New York City
Doriann and I are still smiling about our trip with you to Italy. What a wonderful experience - it certainly is leaps ahead of the "commercial" tours... the care and effort you put into helping us participate in all of the events and sights was certainly above and beyond the call of duty. Thank you, thank you. Sandy C., Sands Point, NY
Jerry and I are so looking forward to seeing you again next year! We had such an unforgettable experience with you in Umbria & Tuscany, and are anxious to see another region in Italy and taste that region's specialties with you. Sherry & Jerry H., Winston-Salem, NC
I would like to thank you for a WONDERFUL experience. I enjoyed every moment. (Even the 5 pounds). I look forward to seeing you again. I will try to plan my buying trips around your cooking classes! If you ever come to Montreal please look me up. Lina B., Montreal CANADA
What a grand and glorious time we had. Each night we spent in Italy after we left you we tried to imagine what was happening with your second group and knew they were not near as much fun as our group!!! You were the perfect leader and so much fun I just cannot begin to tell you how much we enjoyed our time. Karen J., Austin, TX
I had a great time and you did a superb job in leading the group! Thanks again for a marvelous vacation. Elaine S. Arlington VA
Micol, you are just the "coolest" person, I have ever met. So sharp and caring. Your tour was just the greatest - all because of you - and you gathered up just the neatest people to take part. Please know that we all love you and all the effort that you put into the tour. Genevieve B., Fort Worth, TX
I never enjoyed myself so much in a tour. I cannot thank you enough! I learned not just about food and Italy but I learned so much from you and everybody. It was truly a memorable experience. Deedee T., Metro Manila, Philippines
We are still luxuriating in the recollections of our trip. Micol, it was a fantastic trip, exceeding all of our expectations. You put so much effort into ensuring that each member of the group was comfortable and as involved as they wanted to be. We so enjoyed the hands-on experiences and personal explanations of the establishments we visited. I think that the memories of the trip will remain with each of us for a long time. Again, it was marvelous. Ron & Kathryn C., Madison, WI
Thanks, Micol, I really had a great time with everyone, and particularly you. Your kindness and enthusiasm was really great. Marcy Y., Philadelphia, PA