Join us for our interactive virtual cooking classes from the comfort of your kitchen! Click image for a short video from a recent virtual class.
Micol and Dino will be your hosts (for more about us, click here). Together we'll cook an authentic Italian menu, perfecting essential techniques, learning to make fresh pasta, gnocchi, and other Italian classics before enjoying a fabulous meal.
Classes last 90 minutes and start with a brief meet and greet, followed by hands-on cooking. You can send us your questions via chat and no question will go unanswered. After the cooking is done, we'll come together again as a group and go over and additional questions or techniques.
After class, you will receive a personalized invitation to view the video, as well as access to your class materials, recipes, prep list, and shopping list.
SPECIAL LIMITED TIME OFFER: Buy one spot in a class and invite a friend to join for FREE! Valid only on new purchases through Labor Day.
Mediterranean sea bass with olives, capers, and tomatoes
Roasted eggplant in mint-garlic marinade
Fig & walnut biscotti
Southern Italian cuisine is extremely varied, so it's hard to pick just a few dishes to represent this glorious area. In this class, we'll show you how to make three classics of the southern Italian kitchen: a fabulous fish dish; a flavorful eggplant preparation; and our favorite fig biscotti. First up, we'll build a Sicilian sauce for our branzino (aka Mediterranean sea bass); sweet and sour notes from olives, raisins, and capers mingle with tomatoes and onions to create a truly unique dish. And if you can't source branzino, no worries: tilapia, snapper, even snapper work well. Roasting eggplant seems pretty elementary, but our version brings in a few notable ingredients and one key technique that turns something simple into something extraordinary. And Calabria's famed fig biscotti owe their haunting flavor to two key ingredients (one is a spice, another is a fruit... no, not figs, that's too obvious)!
Ricotta gnocchi in summer tomato sauce
Roasted eggplant, zucchini, and pepper medley
Fresh summer berry and Limoncello mousse
Learn to make the lightest ricotta gnocchi ever using our foolproof formula: just 3 ingredients make up a perfect dough every time! We'll also learn to make an herb-laced tomato sauce that tastes like summer on a spoon. And while roasting vegetables may seem basic, there are a few tricks we'll share that elevate our medley to new heights. And for dessert, lemony Limoncello liqueur lends a fragrant note to a refreshing berry mousse that takes minutes to make but delivers huge flavor and elegant presentation.
Arugula, burst tomatoes, and ricotta
Tuna puttanesca
Summer tomato sauce with basil and lemon
Now that tomatoes are at their peak of flavor, join us and learn to make three very unique tomato sauces for your pasta. We'll prepare the tomatoes differently in each sauce (one sauce brings out the best in raw tomatoes; another highlights roasted tomatoes; and the third is a classic skillet sauce), and we'll pair the tomatoes with complimentary ingredients to create three very distinct sauces. And of course, we'll boil pasta to serve with our three sauces, and we'll show you how to finish each pasta to perfection in true Italian style. Don't miss this class; it's a true taste of Italian summer!
Spinach and ricotta souffle'
Chickpeas with sausage and potatoes
Cinnamon-sugar puff cookies
Delicious food need not be complicated or take long to prepare. This menu delivers huge flavor and satisfaction with every bite, yet each recipe calls for fewer than 5 ingredients (not counting salt, pepper, and olive oil). Learn to make a creamy ricotta and greens souffle in mere minutes, a hearty chickpea and sausage braise that begs to be accompanied by a loaf of really good bread to mop up the flavorful juices, and the simplest ever, most addictive cinnamon cookies... all without breaking a sweat.
Sea bass with artichokes and lemon
Tuscan bread, tomato, and basil salad
Crushed berry and mascarpone mousse
Most of us aren't traveling much at this time, and going to Italy is certainly not an option now, but with this class, we can be transported virtually to the Italian seaside for a taste of its delectable summer fare. We'll show you how to prepare branzino (aka Mediterranean sea bass) with artichokes, lemon, and pine nuts, a classic on Ligurian tables; salmon or any firm-fleshed white fish filets work well too in this easy but sophisticated main course. Our side: Tuscany's beloved bread salad, panzanella, made with tomatoes, cucumbers, day-old bread, lots of fresh basil, and plenty of fruity extra-virgin olive oil. And for dessert, we'll transform summer's bounty of fresh berries into a heavenly mousse with a few swift moves and the introduction of mascarpone cheese (if you like tiramisu, which features this decadent cow's milk cheese from Lombardy, you'll surely love this fruity dessert).
Chicken cacciatora with tomatoes and rosemary
Potato gnocchi with late-summer herb pesto
Ricotta cheesecake with berry coulis
Head to Tuscany without ever leaving home, thanks to this new class on favorite Tuscan cuisine. We'll learn to slow-cook chicken hunter's style with rosemary, garlic, tomatoes, and a few secret ingredients that bring deep flavor to an already delicious dish. We'll also make my mom's foolproof potato gnocchi; they are so light, delicate, and gently sweet, you'll never reach for the store-bought stuff again. A medley of summer herbs with garlic, Parmigiano, and olive oil makes up a perfect sauce for our gnocchi. And for dessert, we'll whip up a classic ricotta cheesecake; made with just a handful of ingredients, this cake takes minutes of prep work and tastes simply amazing with a coulis of summer berries.
Crispy cheese and arugula flatbread
Risotto with artichokes and toasted pine nuts
Venetian rum-raisin bread pudding
If you crispy, flaky textures, you'll love the cheese- and greens-stuffed flatbreads we'll make in this new class; they're a fabulous appetizer for a lazy dinner al fresco. We'll also show you how to cook risotto the right way, stirring it to perfection, flavoring it with artichokes and topping it with an elegant garnish of toasted pine nuts. And for dessert, we'll bake a sinfully delicious, rum-raisin spiked bread pudding from the northern Veneto region; with or without a tuft of whipped cream, this recipe is a fabulous way to end a summer meal.
Handmade trofie pasta
Classic basil pesto
Mixed summer salad with crispy bread and shallot vinaigrette
Trofie are my favorite summer pasta. If you've never heard of them, you're not alone. This twirled pasta from Liguria in northern Italy is nowhere near as famous as gnocchi, ravioli, and other pasta shapes. Partly that's because machines to make it at home don't exist: it needs to be made by hand and it isn't easy to figure out how to shape the dough unless you've seen someone do it close up. In this class, I'll share my recipe for trofie (just water, flour, semolina, and salt), knead it and shape it alongside you, and show you how to make the best basil pesto (that's the classic sauce for this unique pasta). We'll boil our trofie with beans and potatoes just like they do in Italy, and we'll put together a fabulous salad to round out the meal. You'll feel like you're in Liguria when you sit down to enjoy your dinner!
Herb and cheese stuffed zucchini
Braised cannellini beans with sausage and greens
Amaretto and chocolate semifreddo
Italian food is beloved worldwide because it draws on simple techniques to draw out exceptional flavor from a few well-chosen ingredients. This class underscores this cooking philosophy by turning a few ingredients into a veritable feast of flavors. First up, we'll show you how to stuff and roast zucchini; bread crumbs, garlic, herbs, Parmigiano, and a secret ingredient are all you need to create a memorable appetizer. If you aren't a fan of zucchini, stuff plum tomatoes or even vidalia onions instead, or do a combination of all three. We'll slow-cook cannellini beans with a hearty combination of Italian sausage and silky greens; you can use spinach, chard, raab, even kale... whatever appeals to you at the market. And for dessert, we'll whip up an elegant semifreddo together; the flavor of amaretto is provided two-fold by amaretto cookies and almond extract, so almond lovers will be in heaven.
Braised chicken with chickpeas, lemon, and herbs
Ricotta gnocchi with sage butter sauce
Chocolate chunk bread pudding
We can all use a little comfort nowadays, and food is one of the best ways to be comforted. Join us for a virtual class featuring three of our favorite comfort dishes: a succulent chicken braise, fresh homemade pasta, and a chocolate-studded sweet. First up, we'll show you how to combine chickpeas and chicken to create a hearty herb-laced main course. We'll roll up our sleeves and make super-light, foolproof gnocchi with ricotta cheese; once you get this recipe under your belt, we assure you that you'll make it time and again, because it takes very little effort but tastes quite impressive. And for a sweet finale, we'll bake a crunchy-topped, custardy-inside chocolate bread pudding; we like challah in our version, but you can use baguette, sourdough, pound cake, brioche, even croissants to great effect.
More classes to be added soon so please check back!
And remember our summer sale: Buy one spot in a class and invite a friend to join for FREE with their own device! There is no limit on how many people can join using one device: the more, the merrier! Valid only on new purchases through Labor Day.
How it Works: Kitchen Sync
After you register for your class, we'll email you an invitation to sign in to our portal. The portal will contain useful information on how to prepare for the cooking class - shopping list, equipment list, recipe handout, some videos showing how to prepare specific ingredients in advance of the class (when required) as well as the zoom meeting link. This way we will be on the same page and Kitchen Sync'ed by the time the class starts...Are you registered? use your information and access the portal
Pricing: The cost is $43.55 per device. We can also host a private virtual class for you and your friends or colleagues; email us with your target class date and time, group size, and preferred menu from those outlined below, and we'll be happy to set up a private class.
SPECIAL LIMITED TIME OFFER: Buy one spot in a class and invite a friend to join with their own device for FREE! There is no limit on how many people can join using one device: the more, the merrier! Valid only on new purchases through Labor Day 2020.
Cancellation: If you need to reschedule your class, we require a minimum of 72 hours notice to apply credit to a future class. If you can't make it to class with less than 72 hours notice, we'll email you a link so you can watch the recorded class.
Prefer to watch only? You can opt out of cooking alongside us and just watch, take notes, and learn.
Advance Prep
You should plan on about 1 hour of prep time before class to set up your ingredients and equipment. We'll be on Zoom 30 minutes before class, available by chat if you have questions regarding prep, equipment issues, or possible ingredient substitutions. Some menus require more prep than others (including measuring and chopping, to allow for more time spent on complex techniques like rolling out fresh pasta, etc); others will have you doing all the chopping and measuring with us, since the recipes are simpler. This will all be indicated clearly on the email we send when you register.
Before class begins, make sure you have all your ingredients and equipment ready. Set up your tablet or computer where it's visible but out of the way, and take a moment to become familiar with the various functions on Zoom (chat, gallery view, mute on or off, video on or off, etc) before class starts. Then join us on Zoom, logging in with the name you signed up with online.
What You'll Need
A Laptop, Smart Phone, or Tablet
With a webcam, microphone, and internet access so you can see us and we can see you.
Groceries
We'll send you a detailed shopping list (including favorite brands when applicable) after you register. Most items will be available at your local market. You'll find many of the items on your shopping list are likely already in your pantry or fridge (salt, pepper, sugar, flour, olive oil, butter etc). We'll happily provide suggestions for substitutions to accommodate various dietary needs by email.
Basic Equipment
Most menus require basic cooking implements (chef's knife, cutting board, bowls, tongs, spatulas, skillets, saucepans, whisk, strainer, etc), and we will provide a detailed list of these when you reserve. If you don't own a scale, we strongly suggest you buy one for greater accuracy when measuring; we like this scale from Oxo and this one from Tenergy.
What You'll Get
Fully Interactive, Hands-On Instruction
Just as in our live, hands-on cooking classes, you'll receive individual attention and personalized instruction from Micol and Dino. We use multiple cameras to provide different angles and close ups of key steps, so you can better learn a technique, as though you were right in the kitchen with us.
Authentic Recipes
Each class features recipes we have perfected over twenty years of teaching Italian cooking to thousands of students. Micol has written three cookbooks (including Rustico: Regional Italian Country Cooking, which was nominated for a James Beard award; read more about us here) so you can be sure our recipes are tried and true, authentic, and delicious.
A Memorable Meal
Once the cooking is done, you'll be able to savor a fabulous meal in the comfort of your home. Recipes are scaled to serve 2 people (desserts serve 6 to 8) but you can double up when shopping and prepping if you want to feed a larger group or have leftovers to enjoy when class is over.
Access to an Exclusive Website for Class Members Only
After you register, we will email you a link to a members-only website that features class recipes, prep notes, technique videos, and more. Participants can post photos of their finished dishes, ask questions, and download class video content.
A Recording of the Class
After class, we'll email you a link so you can watch the class again, share it with friends and family, and even focus on key steps that you want to perfect.
My family gathered for a virtual cooking class and birthday celebration... it was hosted by Rustico Cooking, Micol Negrin and her husband Dino De Angelis who made cooking so easy. 12 couples all worked on line to making a most amazing meal of ricotta gnocchi with sage sauce, sweet and sour fish with olives and tomatoes Sicilian style, eggplant with mint and chocolate bread pudding with whipped cream. We did it all in a mere 90 minutes. Every dish was well thought through and delicious. It was fun to cook together, eat together and celebrate together in a fun social distancing way. Bravo to Micol and Dino!Judie, Brooklyn
I loved every bit of it... Even with the zoom technology you maintained a serious, but personal style with all the knowledge and sharpness of thought that we value so much in your classes... Your instructions were so clear, that I didn't have any problem with anything... Of course, I learned a lot from your commentary... I liked the chat system. You handled it very well--answering questions while continuing to prepare food.Anne, The Bronx
You are still the most awesome couple... The class was fantastic, oh my, everything we have taste-tasted is really reading our palate, we can't wait for dinner. Thank you, we'll keep in touch and hopefully join you next year to cook in Italy once again.George and Jo-Ann, Victoria BC
I just wanted to say thank you for a wonderful class on Tuesday night. John and I had so much fun cooking. I learned a lot of great tricks and tips and I can't wait to get a potato ricer and make the gnocchi recipe again. You also made John, a first-time cook, feel comfortable in the kitchen! Amy, NYC
Superb food and the Zoom was exceptional... the camera work was very good. Micol you have a very good presence on screen and are very good at going with the flow. Look forward to joining you on some future classes.Bob & Sally, CT
To quote my husband: "Omg this is friggin awesome". Thanks for an amazing class!!!Diane, CT
Hi Micol, Just wanted to say how much I enjoyed your class last night. Food was fabulous! I spent many hours with my Italian mom and grandmother, now passed. Cooking in our kichen was always an education and tradition with a lot of love & laughs. This class reminded me of those many happy memories... especially when you spoke so endearingly about your mom and her recipes!! Thank you again for your expertise and guiding hand.Frances, NY
We enjoyed the experience very much and the meal was delicious. We shared the extra mousse with our upstairs tenants and they were in awe. It is always a pleasure to watch you and Dino work together, you are such a great team!Neil & Judie, Brooklyn
many more client testimonials here...
Give the gift that keeps on giving: buy the foodie in your life a gift certificate for a virtual cooking class. They can redeem it towards any virtual class on our calendar and reap the benefits for years to come.
We'll email you a printable gift certificate within hours of your purchase, and you can even personalize the certificate with a message if you like.
Redeeming a Gift Certificate Towards a Virtual Class
Email us indicating the class that you want to join, and the name of the person that gave you the certificate(s). We will then email you back letting you know whether a balance is due and whether there is space in the class you want to attend. You can also call 917-602-1519 in order to redeem your gift certificate.
About Our Culinary Tours in Italy
We take groups to Italy on week-long culinary tours to various regions. Our aim is to immerse tour participants fully in the regional cuisine, savor local specialties, meet food artisans, and learn authentic Italian cooking at our daily hands-on cooking classes. Tours focus on visiting smaller destinations, eschewing large tourist centers in favor of small gems where one can really feel part of the fabric of Italian life.
Tour dates and locations for 2021 to be added soon!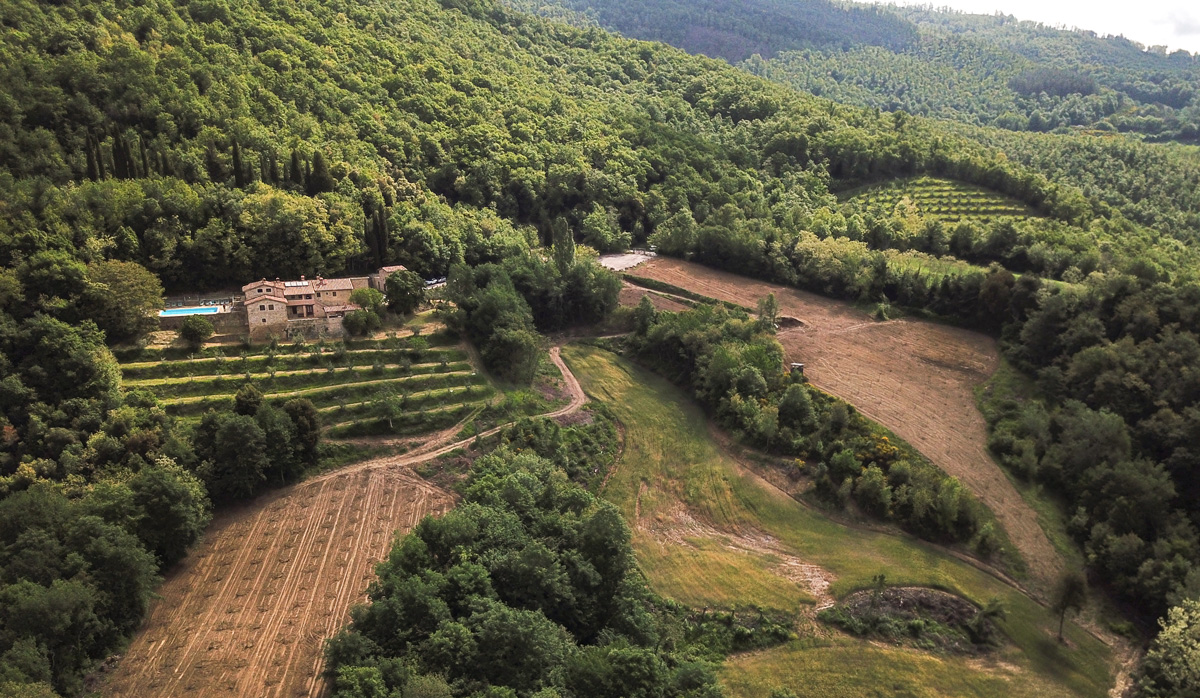 Tuscany Tour Video