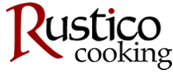 Cooking Parties & Team Building Events

Host a private cooking party or team-building event in our New York City cooking loft. You choose the menu! For groups of 12 to 150 people. Request a specific date, email, or call (917) 602-1519.
event request form | client list | client reviews | location | photos |FAQ
New York Daily News article | Time Out New York article
"We cannot say enough about the event last night. It was a huge success with our clients. We thank you and your staff for your kind service and attention to detail. We will definitely spread the word about Rustico Cooking to our colleagues." Patti, Merrill Lynch
Cooking Classes NYC
Class calendar | reviews | info| photos| FAQ
Cooking Class Gift Certificates

Rustico Gift Certificates: Give the food lover in your life the ultimate gift: a gift certificate for a hands-on cooking class in New York City. Recipients can redeem certificates for any cooking class on the calendar so they have total freedom! We will email you a copy so that you can give it right away... Complete the gift by adding a Rustico Cooking apron... your gift will be remembered long after the class is over!!!
"Absolutely delightful is the way I described last night's class to my girlfriend. I had the best time; I think we all did. What a splendid class! What splendid food! Truly, it was the best in my experience. I'll be back for more." Charlie, NYC
"My sister and I enjoyed your class immensely. She said it was the best birthday gift I ever gave her! How's that for a beginner of Italian cooking???" Juliet, NYC
More client reviews here
Fireplace Dinner Oct. 6 at 6PM
On the menu: Homemade Tagliatelle with Wild Mushrooms, White Wine, and Parmigiano; Filet Mignon with Leek & Red Wine Sauce; Savory Cheesecake with Slow-Cooked Onions in Crisp Cornmeal Crust; Wild Arugula Salad with Balsamic Vinaigrette; Fudgy Date & Walnut Cake with Buttery Caramel. Enjoy a full meal with wine after the cooking is done! Reserve here!
New Cookbook Fall 2014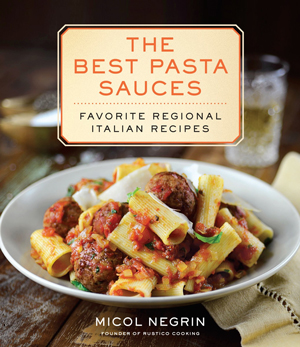 Micol's new cookbook The Best Pasta Sauces is coming out in October 2014! More info on the book, as well as a sample recipe, can be found here. For more recipes, info and tips & tricks, sign up for our newsletter by submitting your e-mail address below! And be sure to visit our blog regularly for more recipes and cooking tips!