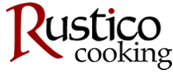 About Rustico Cooking
Our Mission
RUSTICO COOKING's mission is to share the pleasures of authentic Italian cooking. RUSTICO COOKING is a state-of-the-art cooking loft in the heart of midtown Manhattan, where cooking classes, wine tastings, cooking parties and team-building events are held throughout the year.
Our History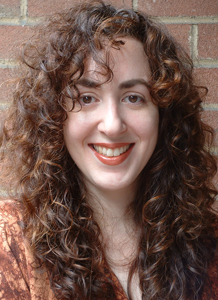 RUSTICO COOKING was launched in 2002 by Milan-born Micol Negrin. After obtaining a Psychology Degree at McGill University despite gnawing doubts that what she really wanted to do was to cook, Micol decided to take the plunge and enrolled in culinary school. With a degree from Canada's premier culinary academy, L'Institut du Tourisme et de l'Hotellerie du Quebec, Micol moved to New York City and became the Editor and chief writer for The Magazine of La Cucina Italiana. For six years, until she resigned, Micol wrote and edited full-time... but in her heart, she knew she wanted to be back behind the stove, cooking for people who wanted to experience a true taste of Italy and teaching Italian cooking to anyone eager to roll up their sleeves.
And so, once again, Micol followed her dreams. In April 2002, she started teaching Italian cooking in NYC. Then, in January 2005, she opened a state-of-the-art cooking loft in Midtown Manhattan, where she and her husband Dino De Angelis host cooking classes, cooking parties and team-building events.
Author of two highly acclaimed cookbooks (the James Beard-nominated Rustico: Regional Italian Country Cooking and The Italian Grill, both published by Clarkson Potter), Micol is not only a skilled Italian chef, but an accomplished writer and well-respected authority on Italian cuisine. She teaches Italian cooking across North America and has written for major publications (including Fine Cooking, Cooking Light and Bon Appetit).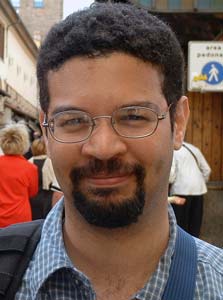 Micol's husband, Dino De Angelis, earned a Ph.D. in Biochemistry from McGill University in Montreal. The couple moved to NYC in 1995, when Dino was hired to do cutting-edge biomedical research at Memorial Sloan Kettering Cancer Center. During the summers, Dino took time off from research to photograph Italian food and landscapes for Micol's cookbooks and magazine articles. In 2006, Dino decided to take a plunge himself, and went into the family business full time. Dino designed and maintains the Rustico Cooking website and blog, and teaches at RUSTICO COOKING.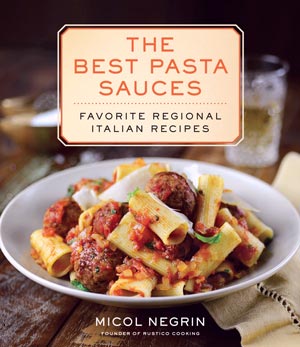 After years of traveling across Italy in search of its most beguiling landscapes, heirloom recipes, and passionate cooks, Micol and Dino now welcome guests and students to their NYC cooking loft with trademark Italian hospitality, sharing the joys of great food around a convivial table. Micol just completed her third cookbook, The Best Pasta Sauces: Favorite Regional Italian Recipes, to be released by Ballantine Books (a division of Random House) in October 2014; Dino did the food photography.
Follow us on
twitter and

facebook for news, special offers and promotions...
Be sure to subscribe to our blog for recipes and cooking tips!
For more recipes, info and tips & tricks, sign up for our newsletter.
We believe good food does not need to be complicated. In fact, the best food is often the simplest. Our recipes and our cooking style reflect this fact. Fresh ingredients, treated simply and with respect, are the foundation of memorable meals. We do not complicate simple recipes just so that our students and class participants can walk away with a sense of accomplishment. Rather, we emphasize cooking techniques that most effectively draw out flavor from each ingredient in a dish. And we make cooking fun, so that people are actually motivated to do it on a regular basis, instead of being intimidated by lengthy processes and hard-to-find ingredients.
This also means that we do not use any processed ingredients or pre-packaged food in our cooking. All our stocks, broths, and sauces are homemade. Nothing goes to waste, and everything we incorporate in our cooking is natural. After enjoying a meal cooked in our kitchen, you will feel satiated, never heavy.
In order to facilitate the learning process and allow us to spend more time focusing on the relevant techniques of a given class (say, making fresh pasta from scratch, rolling out flaky pie crust, stuffing ravioli, kneading pizza dough), we chop, prep, and measure all necessary ingredients before students arrive. The onions are minced, the potatoes washed, the flour and sugar measured. This way, we can spend longer mastering the truly essential techniques of Italian cooking.
To ensure all class participants learn the most important parts of a given menu, certain key techniques (such as making fresh pasta dough from scratch) will be executed by class participants in small teams.
One last thing: we believe food should be delicious, and every meal should be a celebration. So when you come to our kitchen, you will not only learn how to execute a menu; you will also learn how it should taste, because the food we make in your company is always flavorful, fresh, and satisfying.
Read Micol's article on Liguine with Clam Sauce in the August/September 2014 issue of Fine Cooking Magazine.

For the automobile enthusiast, test driving a Ferrari might be the ultimate pleasure. But for the cooking enthusiast, test driving top-of-the-line appliances and tools of our fully equipped state-of-the-art kitchen will provide an intoxicating high! Located in the heart of Manhattan, our 4000-square-foot cooking loft has two independent kitchens and dining rooms, and a spectacular view of the Empire State Building.
Meetings and Presentations
For corporate events, we have a 50-inch flat panel display (plasma TV) on an extensible pivoting arm that can be used for presentation purposes. It has inputs for laptop and is connected to a DVD player so that any kind of presentation can be accommodated.
Music
For cooking parties, we have a sound system with a selection of different musical styles. You can also bring your own MP3 player/iPod and we will connect it to our sound system.
back to cooking classes | back to cooking parties
Our cooking loft boasts the following: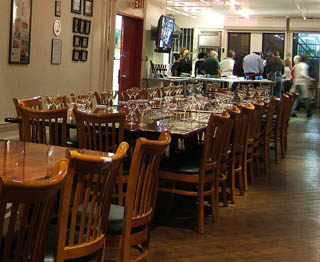 Below: Third floor kitchen and dining area
Below: Second floor kitchen and dining area
We have recently doubled the size of our operations and are looking for enthusiastic, hard working, fun-loving chefs who enjoy teaching amateur cooks and food lovers. Several part-time opportunities available, as independent contractors (you will need to fill a W-9 form). Email us at micol@rusticocooking.com and put "working at Rustico Cooking" in the title. Please attach a resume and include a few words about yourself. Thanks!
The best way to reach us is by email at micol@rusticocooking.com. We can also be reached by phone at 917-602-1519. We will contact you by phone/email within 24 hrs to coordinate your party.
If you know the date that you want to book your private event, please use our event request form.
Our address is

Rustico Cooking
40 West 39th Street
Third Floor
New York, NY 10018
We run events and classes in the morning and the evening, therefore all visits are strictly by appointment - no walk-ins... Please email us or call ahead if you wish to schedule a visit.