Bond with colleagues, clients, family, and friends from the safety of your home or office. Hone your skills, learn new recipes, and enjoy delicious food!

Italian Cooking Class April 17: Carbonara & More
Learn to make perfect carbonara sauce, cook fish or chicken in parchment paper, and bake a heavenly marzipan-chocolate cake with our foolproof recipes! Book here... just $48 per device!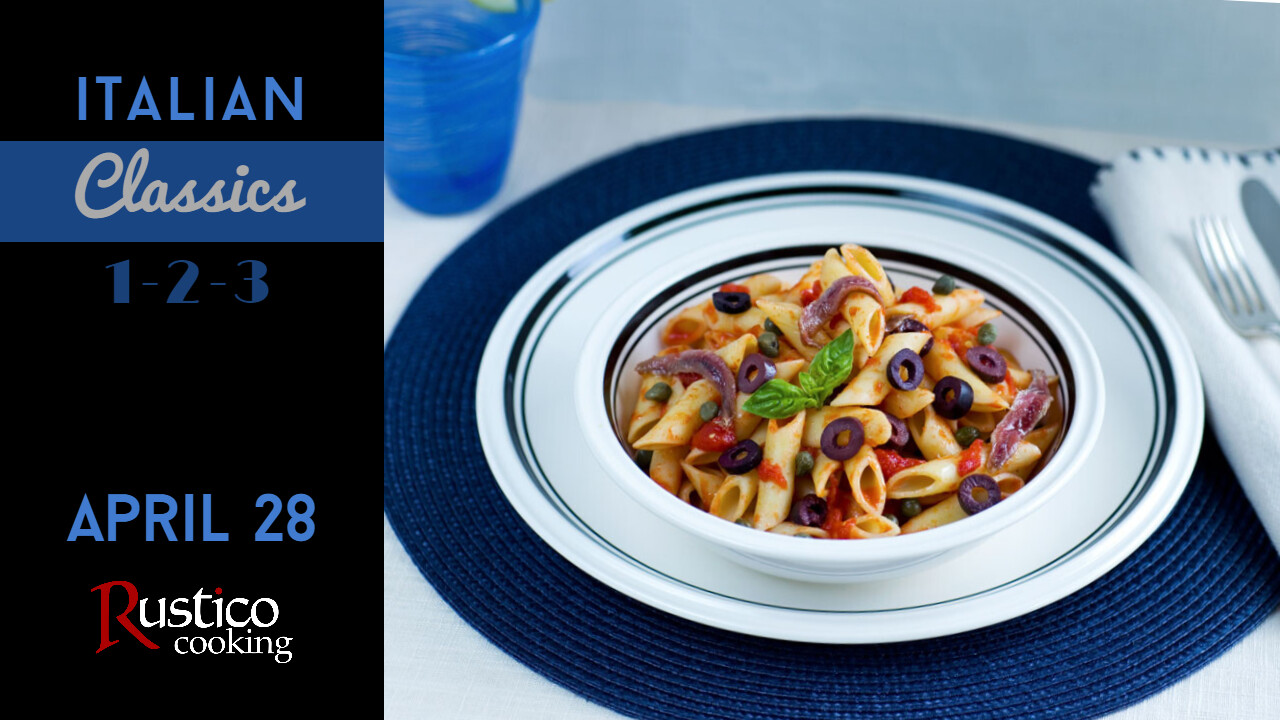 April 28 at 6pm: Puttanesca & More Learn to make authentic puttanesca sauce, plus your choice of fish or sausages with grapes, and a heavenly flourless chocolate cake for dessert. Class starts at 6 pm. Buy your spot here... just $48 per device!